It's time once again for 5 Things I am Loving Right Now!
1. Netflix. We have the subscription for one movie out at a time, and actually, it works out PERFECT for us. Sitting next to me right now is Moneyball, and I can't wait to see it! It totally beats having late fees at the place in town, and let's face it: Who wants to take 2 kids in to the video store EVER? Not me. Netflix for the win.
2. My New Lens: I haven't gotten much of a chance to really play with my new lens yet, but I am excited about it!
3. Brayden's Speech Explosion: It's like he is an entirely different kid! He is talking SO much, repeating lots of things, really trying to put more than one word together. It's awesome. He is like a little sponge, and so far I am loving it. It's very, very encouraging that he is FINALLY talking.
4. If I could buy clothes, here are a few things I would run out and get ASAP…
Gap Pure Body Dance Pants- as recommended by my cousin.
5. I have watched Something Borrowed twice in the last week. LOVE that movie. LOVE it. I really want to re-read the book now. But, I also need to make time for the other 50 books that I have on my Nook.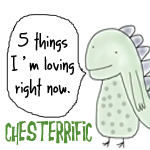 © 2012, Basically Julie. All rights reserved. Love it? Print, email, pin, tweet or share but please don't use my work without permission.