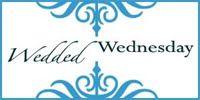 As I have mentioned before, I have never read the book "The 5 Love Languages" but as luck would have it, my mom got it for me for Christmas. I can't wait to read it! I really think I will find that Acts of Service is my love language, but we shall soon see! For those of you that have read this book, what is your love language? What did you think of the book? Was it accurate?
Lately, Brandon's love language has been acts of service! He offered to get some groceries for me today so I don't have to take Brayden out in the cold. What a guy, right? I know how much he loathes going to the store…so I appreciate it! He also has been a HUGE help around the house the past few days. Since we have been so crazy busy, he has really pitched in so I don't feel overwhelmed.
It used to bother me when he would come home from working and basically just pick up behind me, getting things done that I was going to do. I would get defensive, say "I'll do it, I just haven't gotten that far", and be upset that he was doing "my" jobs. He finally asked me why I was so upset about him doing those things, and it was because I am home most of the time, I should be able to do those things, but because of reasons A, B, and C, I just hadn't. He scooped me up in a big hug and said "Raising Brayden is enough. Let me help you." *sigh*
This isn't to say that he is doing everything around the house either, but I needed to appreciate the few things that he WAS helping me with, instead of getting upset about it. I hope that reading the book and letting my guard down a little bit more will help me appreciate Brandon in this way.